Zaur Aliyev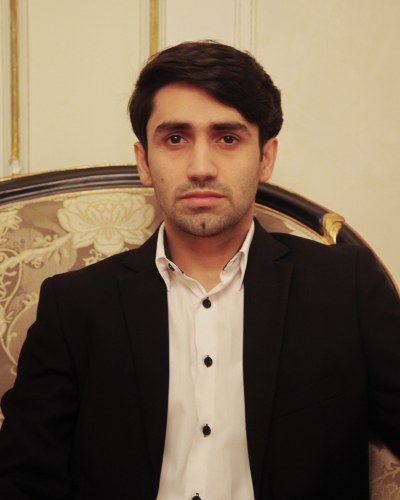 Aliyev Zaur, son of Mubariz, was born on January 21, 1991, in Baku. In 1998-2009 he studied at the secondary school number 109 of Nizami district of Baku. He served in the Army in 2009-2011. He studied at the Azerbaijan State University of Culture and Arts at the Faculty of Directing in 2011-2015. In 2012 he started his career at the Baku Folklore Theater under the management of the Baku City Culture Department.
In 2013, he was invited to work at the Azerbaijan State Academic Musical Theater by Honored Artist Aligismat Lalayev.
He has participated in many performances and important state events so far.
He was "Pan" at "Bremen musicians and Pen." which created by Anar Sadigov based on the motives of James Barry's "Peter Pan and Wendy" and the famous "Bremen musicians" by the Crimean brothers. He played the role of "Cirtdan" in the musical tale "The Adventures of Cirtdan," directed by Ayla Osmanova, based on the motives of Azerbaijani folk tale "Cirtdan." He was also "Buratino" in "Buratino" directed by Elmaddin Dadashov (A. Rybnikov, A. Tolstoy, ed. N. Kazimov), the translation, and the libretto of the show belonged to Samir Gulamov.
He revives the image of the "assistant priest and the ghost of the priest" at" A dedication to Paris Notre-Dame" (V. Hugo) and "woodpecker" at "Forest cannot be without jackal" by Ali Samadli.
Zaur Aliyev is the second director and also performer of "Romuli" character at "I, my grandmother, Iliko, Illarion" by Georgian playwright Nodar Dumbadze that had been directed by Ahad Hajiyev.
Besides, he will play the role of "Seyid" in the work of Chingiz Aytmatov's "Jamila" will be directed by Anar Sadigov.