Emin Zeynalli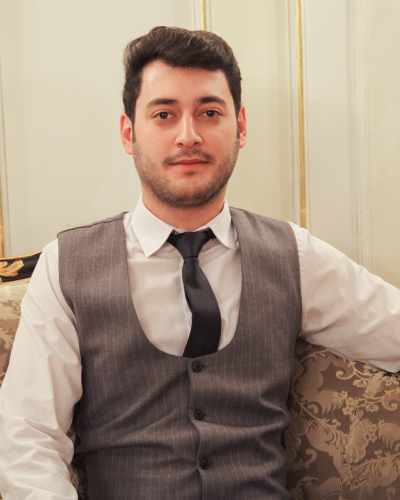 Emin Zeynalli – son of Farman was born in October in Baku. From 2002 to 2010, he studied at the Bulbul Music School. In 2013-2017, he graduated from the Azerbaijan National Conservatory.
In 2017-2018, he received a master's degree in vocal at the same university. Over the years, he has won many international and national competitions and has been closely involved in state events.
In 2019, he started working at the Azerbaijan State Academic Musical Theater. Theatergoers appreciated his successful performance in the play "Dedication to Paris Notre Dame" (V. Hugo, directed by S. Gulamov). In the performances of the great composer Uzeyir Hajibayli "If not that one, then this one" (Sarvar), "Arshin mal alan" (Soldier), the famous Kyrgyz writer Chingiz Ayitmatov's "Jamila" (Daniyar), Emin Sabitoglu and Sabit Rahman's "Hijran" (Orkhan) continues his training on the assigned images with great responsibility.
Emin Zeynalli took an active part in the projects organized within the "Stay at Home" campaign during the pandemic. At the same time, he took part in social videos on military patriotism during the Second Karabakh War.