Igrar Salamov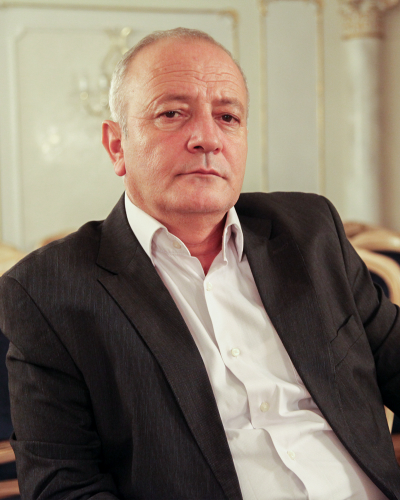 Igrar (son of Zakir) Salamov was born on November 5, 1970 in Babaratma village of Sheki. He attended high school there in 1978-88. In 1988, he graduated from the "Voice" department of the Baku Music Gymnasium. In 1993, I. Salamov entered the "Musical Theater Actor" department of the Azerbaijan State University of Culture and Arts. He was an actor of the Musical Drama Theater. In 2012, he was awarded the honorary title of "Honored Artist of the Republic of Azerbaijan".
From 2013 to 2019, he continued his work at the Sheki State Drama Theater.
Since 2019, he has been an actor of the Azerbaijan State Academic Musical Theater.
During the short time he worked at the Musical Theater, he played "Molla" in the comedy "Molla Nasreddin's Five Wives" (I. Sadigov), "Five Manat Bride" (S. Rustamov, M.S. Ordubadi), "Wise man" in "Magic Song" (D. Hajiyeva, P. Korotich) "Baba" in "The Little Prince" (A. Saint-Exupery, R. Aghababayev), "Drunk man" in "Baladadash's Wedding Bath" (Elchin, F. Allahverdi), "Amirgulu" in "Alchemist" (S. Karimi, M.F. Akhundzada) and "Nukhulu" in plays.
At present, he is successfully continuing his training in a number of new plays prepared in the theater