Javid Imamverdiyev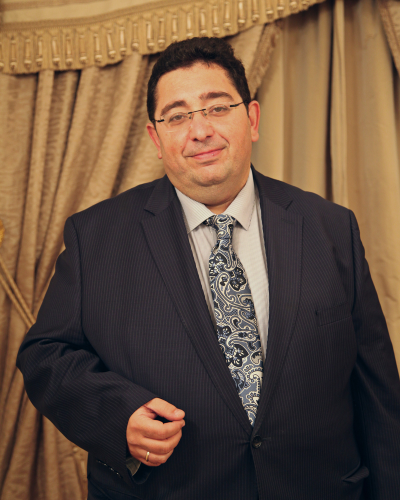 Imamverdiyev Javid, son of Sudeyf was born on June 28, 1972 in Baku. In 1994, he graduated from Baku State University, faculty of philology, and then from the Upper Directing Course in Moscow.
He is one of the founders of the "Guys from Baku" ("Baku boys") team, and because of his successful work in this field, he won the Champions Cup in 1995 and became champion of the twentieth century in 2000. In 2007-2020, he worked as the manager and artistic director of the "Memory" Documentary Film Studio of the Ministry of Culture of the Republic of Azerbaijan.
This year he was appointed chief director of the Azerbaijan State Academic Musical Theater.