Azizov Azizagha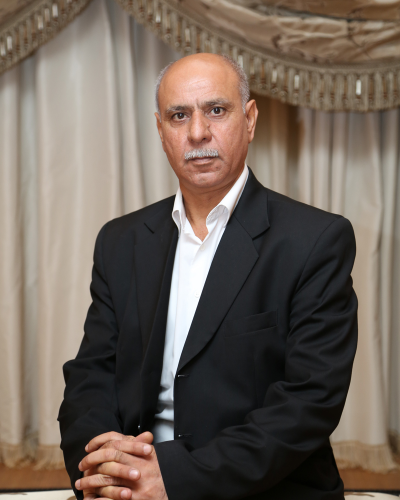 Azizov Azizagha-son of Aghayar was born on October 20 1954 in Gazimammad province. He graduated from the "Musical Comedy Actor" faculty of Azerbaijan State Art Institute in 1983 named after M.A.Aliyev. He started his career in the Kirovabad (Ganja) State Drama Theater
in 1985. He became the actor of Azerbaijan Sate Opera and Ballet Theatre in 1986.Between 1989-1990 and 1994-1995 years he has worked at Azerbaijan State Musical Comedy Theatre as an actor. Over these years he has performed in a number of plays. In the role of "Saftar" at "It is our matter" by Suleyman Alasgarov, Shikhali Gurbanov, "Mashabayi" at "Red Hat" by Emin Sabitoghlu, Evgeny Shvarts, "Alipasha" at "Have bachelors" by Suleyman Alasgarov, Isi Malikzadeh. Azizov has proofed himself as the skillful actor of episodic and main roles. He has created many memorable pictures at local and foreign playwrighters's works. The actor acted as "Qochu Asgar" , "Zaur" at "Banker Fiancé" by E.Sabitoghlu, T.Valiyeva, "First man" at "Keep your hands in your pocket" by O.Rajabov, A.Babayev, "Doymaz" at "Lover with Volga" by R.Mustafayev, A.Gudrat, "Shvartseneger" at "Love on the stage" by S.Farajov, A.Amirli, "Mardi Mazarov" at "If you get your share call your uncle" by V.Adigozalov, Anar, "Shah" at "Caliphate for a day" by S.Farajov, "Mikayil" at "Jealous Hearts" by R. Mirishli, M.Hagverdiyev, "Seyfi" at "The fraudsters" by S.Alasgarov, I.Malikzadeh, "Father Babak" at "Mother of Seven Prisoners" by J. Guliyev, A. Amirli, "Colonel" at "The Gypsy Band Leader" by E.Kalman, "Soltan Bay" at "Arshin Mal Alan" by U.Hajibayli, "Mikho" at "Khanuma" by V.Dolidze, A. Saqarelli, "Haji Karim" at "Kimyager" by S. Karimi, E.Ol, "Vladimir" at "Waiting for Godot" by S. Beckett. Azizov also continues his carrier at TV shows and programs. He starred in the several movies, in the role of "Ajdar" at "Keep it secret" (2011), "Badrinarkh" at "Ji-Mi" (2008), "Pul Yazan" at "Invitation" (2003),
"Alipasha" at "Everyone's own share and equivalence" (2006), "Selam" at "Chance" (2004),
"Sergeant" at "Green Glasses Man-3" (2004), "Khasmammad" at "The Kardali Village's Night" (2007), "Azizagha" at "Our Holiday" (2008).
---