"Aligismat Lalayev in the international festival jury...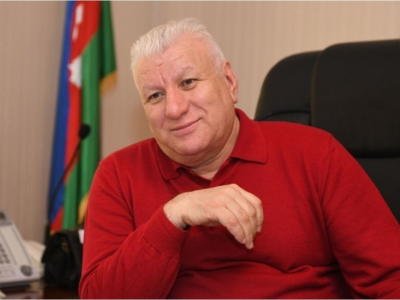 From September 8th to 16th, Aligismat Lalayev, the Director of the Azerbaijan State Academic Musical Theater, Honored Artist, Doctor of Philosophy, will participate in the jury of the XXVII International "Belaya Veja" Theater Festival, which will be held in the city of Brest, Belarus.
Representatives of cultures, arts, and theaters from Russia, Bulgaria, Kazakhstan, Slovenia, Uzbekistan, and other countries will come together in this traditional festival. Additionally, the Musical Theater's unique mono-performance, "The Meek" by F. Dostoyevsky, will be staged.
The stage performance, performed by the renowned actor and Honored Artist Shovgi Huseynov, will be presented on September 10th at 18:00 on the stage of the Brest Academic Drama Theater. This stage work, with the founding director being People's Artist Jannat Salimova and the idea author Aligismat Lalayev, has received awards at many influential international theater festivals to date."