Colleagues of the Musical Theater to Participate in an International Event in St. Petersburg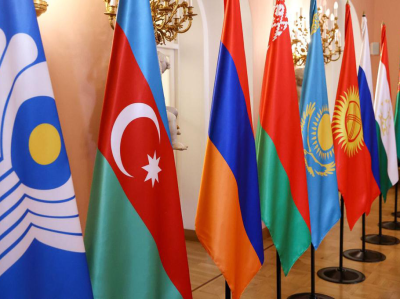 Colleagues from the Azerbaijan State Academic Musical Theater will participate in the "Academic Arts Union" festival-symposium in St. Petersburg, which has been declared the Cultural Capital of the Commonwealth of Independent States from August 20th to 25th.
As part of the event, in the International Forum "Academic Arts Union: History and Modernity," the head of international projects of the Musical Theater, philosophy doctor in art studies, Rajab Mammadov, will give a presentation on the topic of "National Traditions of Azerbaijani Musical Theater."
During the final gala concert at the St. Petersburg State Academic Chappelle, the young soloist of the Musical Theater, Emin Zeynalli, who has been honored with the "Youth of the Year" award by the Ministry of Youth and Sports, will take the stage.
This prestigious event, which also invites experts representing culture, arts, politics, and business from CIS countries, aims to create conditions for long-term creative relationships and collaboration among cultural servants of Union countries.