The premiere of the ballet performance will take place at the Academic Musical Theater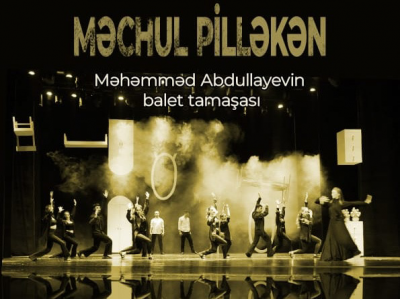 The premiere of the ballet performance "Unknown Stair" will take place on July 5 at 19:00 in the Azerbaijan State Academic Musical Theater within the limits of the festival "Parade of premieres".
The choreographer of this play, which is intended as a means of propaganda against drug addiction, the most terrible scourge of mankind, as well as harmful habits, is also the lead actor, young ballet dancer Mahammad Abdullayev, director Samir Gulamov, founding artist is Vusal Rahim.
The author and artistic director of the "Unknown Stair" is the director of the Academic Musical Theater, Honored Art Figure,Doctor of Philosophy in Art History Aligismat Lalayev.
The plot of this ballet-performance, which is an example and a message to young people, shows the triumph of the will of a young man with bad habits, who, despite all obstacles, struggles with white death and eventually the forces of good and evil.
The main role in the performance is played by Honored Artist Victoria Shahmuradova, and solo parts are played by Mahammad Abdullayev and ballet dancer Roman Krasnov.
Other members of the theater's ballet troupe - Aynura Askerova, Rabiya Aliyeva, Roya Mehralizade, Elvira Azizova, Anna Jabbarova, Ilona Sementsova, Aygul Hasanova, Irana Karimova, Kamran Hasanov and Yagub Bahramov perform on public stages.
Music of foreign composers, as well as the song "Gedme-Gedme" performed by Honored Artist Sevda Alakbarzadeh were used in the play. A composition of poems by People's Poet Ramiz Rovshan performed by Samir Gulamov is also performed.
Tickets for the ballet performance can be purchased at the centralized ticket offices of the city, "ASAN service" centers and "Iticket.az"