A new premiere at the Academic Musical Theater - "Lara Martin's Jazz Club"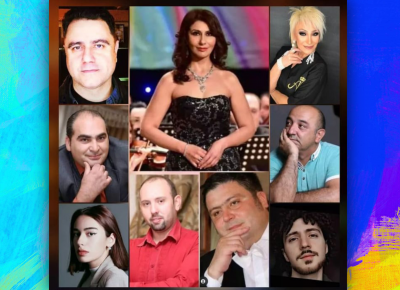 On June 21, at 19:00 in the Azerbaijan State Academic Musical Theater will take place the premiere of jazz performance "Lara Martin's Jazz Club" based on the play "The girl without a weapon" by the outstanding representative of world literature Alexander Ostrovsky.
The director of the play created in the Russian section of the theater is Irada Gozalova; the artistic director of the project is Honored Art Figure, Doctor of Philosophy in Art History Aligismat Lalayev.
Honored Art Worker Fakhraddin Atayev conducts the production; the music designers are Honored Artist, Presidential Award Nargiz Karimova and Narmina Ismayilova, whose name is inscribed in the "Golden Book" of young talents of Azerbaijan; the production artist is Vusal Rahim; the production choreographer is Honored Artist Emin Aliyev.
Honored Artist Nargiz Karimova plays the leading role in "Lara Martin's Jazz Club". Honored artists Farid Aliyev, Shovgi Huseynov, Nahida Orujova, actors Alimammad Novruzov, Rauf Babayev, Emil Heydarov take part in the performance
"Pianist" - Narmina Ismayilova and "DJ Maga" - Mahammad Mammadov will share the same stage with the actors.
This performance, distinguished by a different stage design, will feature examples of popular jazz compositions in the live performances of the actors.
Earlier, Irada khanum directed Mr. Abdurrahim Hagverdiyev's "Who is to blame?" at the Musical Theater. She also gave structure to the work based on the music of the People's Artist of the USSR Fikret Amirov and the motifs of the tales "1001 Nights"; she directed "999th Night" and Ilyas Afendiyev's "My Sin" (based on the music of the People's Artist of the USSR G.Garayev).
Theatergoers always appreciate performances prepared by a professional director.