The honored actor will celebrate his anniversary with spectators!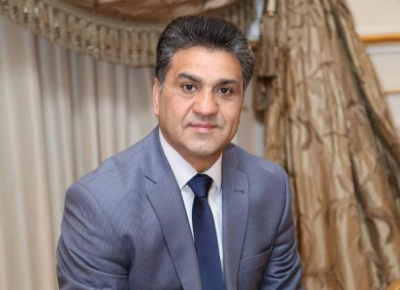 On December 25, at 19:00 in the Azerbaijan State Academic Musical Theater will take place performance "Paris Notre-Dame Dedication" based on world-famous writer Victor Hugo's "Paris Notre-Dame". The play is belong to the director Samir Gulamov.
The current performance of the play will be presented on the 60th anniversary of the theater's actor, Honored Artist Nadir Khasiyev.
Before the performance, the theater's deputy of general manager, Doctor of Philosophy in Art History -- Vafa Muhajirova will speak and talk about the actor's carrier.

Actors- Aydan Hasanova, Nijat Ali, Emin Zeynalli, Huseyn Alili, Samadzade Khasiyev, Telnaz Huseynova, Shaban Jafarov, Murad Aliyev, Farid Rzayev, Zaur Aliyev, Ali Karimov, choir and ballet artists of the theater will also take part in the performance with N.Khasiyev.
The author and artistic director of the play "Paris Notre Dame Dedication" is Honored Art Figure, Doctor of Philosophy- Aligismat Lalayev. The conductor and author of the orchestra is Honored Art Worker Fakhraddin Atayev; the production artist is Vusal Rahim; the founding choreographers are Honored Artists- Leyla and Zakir Aghayevs; the choirmaster is artist Vagif Mastanov and the assistants of director is Sevinj Mammadova and Amrah Dadashov.