Spectators have missed the theatre so much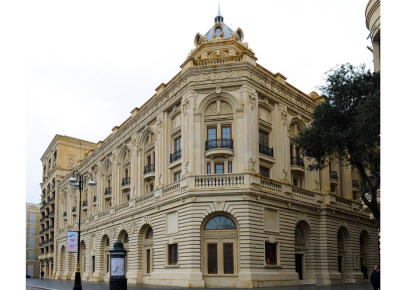 All tickets for most of the performances scheduled for December at the Azerbaijan State Academic Musical Theater in December have been sold out, and some have very limited seats. The press service of the Academic Musical Theater reported about his:

"It is gratifying that after a tiring break of almost two years, there is such an influx of spectators to our theater, and life here continues as before. It is also clear from the growing interest of the audience in the well-groomed stage productions that they miss the theater very much".
Tickets for the performance "A Dedication to Paris Notre Dame" (V. Hugo, staged by S. Gulamov), which will be performed later this month, have already sold out a month ago. "I am worth a thousand young people" (F.Sujaddinov, T.Valiyeva), "Baladadash's wedding bath" (Elchin), "999th night" (based on F.Amirov's music) on the online ticket sales portal "Iticket.az" tickets are not available. There are almost no tickets left for the premieres of "Like One Breath" (staged by: S.Gulamov) and "Bride for five manats" (S.Rustamov, M.S.Ordubadi). In fact, it is very positive that the pessimistic predictions that theaters will experience a shortage of spectators over time are overturned and create a good atmosphere in the theater community.
I should note that performances for children have been restored in the theater. From the 29th of this month to the 4th of January, there will be two sessions a day, and fairy tales will be shown for our little friends. The repertoire of our theater is as rich as ever, and at the same time, different directors prepare performances in different genres.
Taking into account the numerous requests of our spectators, who have difficulty finding tickets to the performances of the Academic Musical Theater, we will once again show stage productions in accordance with their tastes in the coming months. On the theater's official website and social network, accounts will be regularly a report about this issue.
Tickets are available at all theater-concert box offices and "ASAN Service" centers in the city, as well as at iticket. az" website.
All the spectators are only allowed to enter the theater only with a "COVID-19 passport" and a "certificate of contraindications" to this antiviral vaccine. A medical mask must be used in the theater hall. "